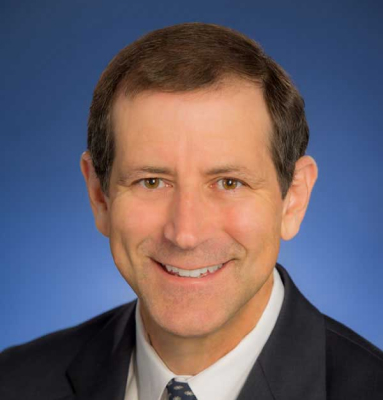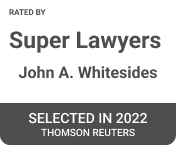 Mr. Whitesides, a principal attorney of the firm, manages the firm's appellate practice and tackles a number of civil rights cases. Mr. Whitesides possesses a wealth of experience across various lines of insurance, encompassing auto/truckers, general liability, property, credit, disability, health, life, and inland marine. His expertise extends to insurance policy drafting and providing representation to insurers concerning insureds' bankruptcy matters.
In his legal practice, Mr. Whitesides collaborates closely with his clients to gain a comprehensive grasp of the fundamental legal issues inherent in each case. He then endeavors to formulate the most efficient and effective strategies for addressing these issues. His colleagues note his matter-of-fact approach to dealing with cases that often results in early resolution and low discovery costs as well as his passion for detailed legal analysis and seemingly intuitive understanding of case law.
Mr. Whitesides graduated from U.C. Irvine, magna cum laude and phi beta kappa, with a B.A. in Philosophy. He obtained his Juris Doctor (J.D.) degree from Duke Law School in 1986 and subsequently gained admission to practice law in California in the same year. Before joining Angelo, Kilday & Kilduff in 2007, he had a substantial legal career as an associate and partner in another prominent defense firm based in Sacramento.
For 21 years, he dedicated himself to the litigation of cases across the entire spectrum of insurance-related matters. His litigation experience encompassed all phases, from pre-litigation stages through trial proceedings. Notably, he handled cases in various jurisdictions, including Oregon, Washington, Idaho, Nevada, Arizona, Alabama, Georgia, and Delaware. Primarily responsible for pretrial, trial and appeal of largest civil case in Sacramento County Superior Court's history which spanned 17 years at the trial level. He has conducted ADC and CEB courses on insurance law, and has conducted an annual California Insurance regulation claim-handling training for claims adjusters. Mr. Whitesides has also served for many years on the Voluntary Dispute Resolution Panel for the United States District Court for the Eastern District in Sacramento. Mr. Whitesides also finds joy in quality time spent with his daughter, Jenna, as well as his two Greyhounds, Hoss and Stacy.
Appeals
Insurance Litigation
Law Enforcement; Civil Rights
Malicious Prosecution
Contracts
Agency Issues
General Torts
California, 1986
U.S. Court of Appeals 9th Circuit
U.S. District Court Eastern District of California
U.S. District Court Northern District of California
U.S. District Court Southern District of California
Bolling, Walter & Gawthrop, Shareholder and Associate
Duke University School of Law, Durham, North Carolina

J.D., Doctor of Jurisprudence – 00/1986

University of California, Irvine, California

B.A., Bachelor of Arts – 00/1983
Honors: Phi Beta Kappa
Mann et. al v. City of Sacramento et. al (9th Cir. Sept. 7, 2018) No. 17-17048, 2018 WL 4268534
Peruta v. County of San Diego (9th Cir. 2016) 824 F.3d 919, cert. denied sub nom. Peruta v. California, 137 S. Ct. 1995, 198 L. Ed. 2d 746 (2017)
Meddock v. County of Yolo (2013) 220 Cal.App.4th 170
Buzayan v. City of Davis Police Department, et. al (9th Cir. 2011) 431 Fed. Appx. 551
Fabbrini v. Dunsmuir (9th Cir. 2011) 631 F.3d 1299
Johnson v. Lewis (2004) 120 Cal.App.4th 443
Peppermill v. Industrial Indemnity Co. (9th Cir. 1995) 46 F.3d 1144.
Sacore Partnership Cases (1996) Sacramento Superior Court Case No. C034522
Professional Associations and Memberships
State Bar of California, Member
American Bar Association, Member
Sacramento Bar Association, Member
Torts and Insurance Law section of the ABA
Association of Defense Counsel